Sapatos Terrex Agravic
Sapatos de trail running para trilhos técnicos e corridas de resistência.
Atira-te ao terreno alpino e leva a tua resistência ao limite com estes sapatos de trail running para homem. Com amortecimento Boost responsivo para um retorno de energia sem limites e um topo leve, estes sapatos fazem-te voar nos trilhos técnicos. Inspirada no pneu de bicicleta de montanha Continental™ "Trail King", a sola de borracha Continental™ molda-se ao trilho com uma transição suave, mesmo em piso molhado.
Boost é o nosso amortecimento mais eficiente até hoje: quanto mais energia dás à tua corrida, mais recebes de volta
Topo em têxtil e malha com fusões resistentes à abrasão para maior proteção e durabilidade
Língua em EVA para conforto ideal
Forro respirável em malha tipo sanduíche
Borracha Continental™ para aderência extraordinária mesmo em condições de chuva
Peso: 315 g (por sapato no tamanho 42 2/3)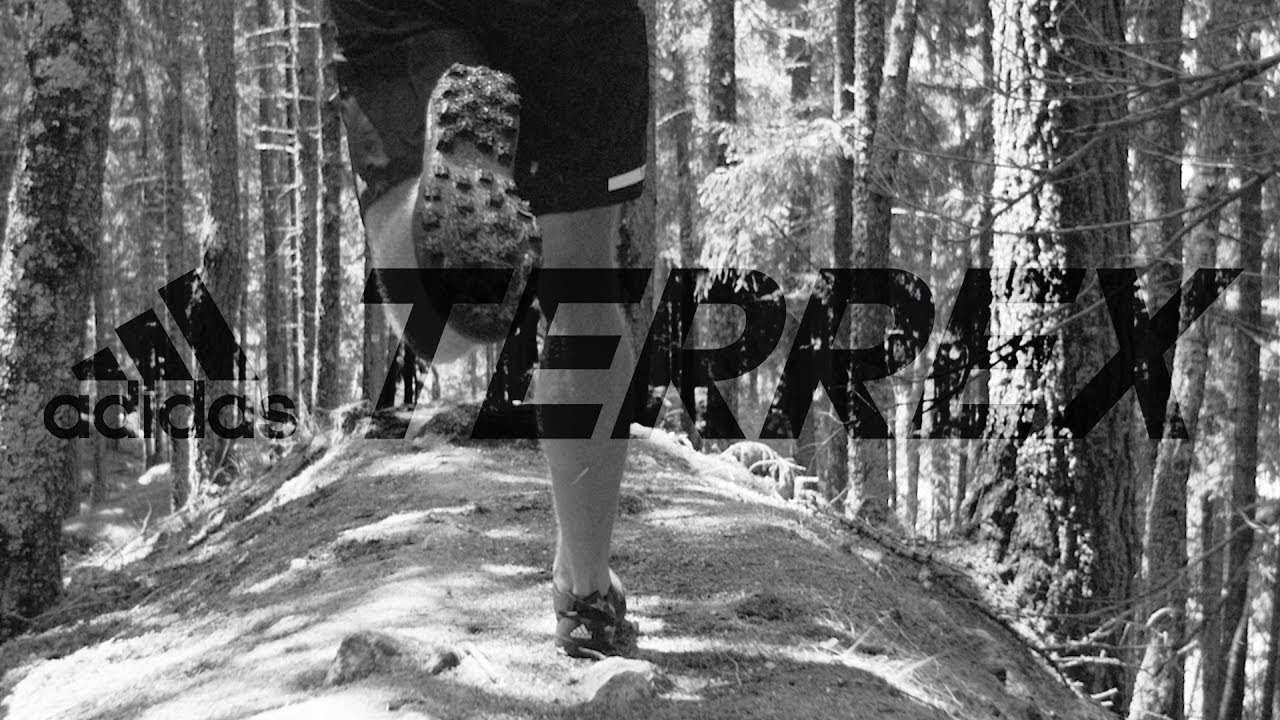 %7B%22certona%22%3A%7B%22product_rr%22%3A%7B%22count%22%3A%2216%22%2C%22query%22%3Anull%7D%7D%7D
Também poderás gostar de
%7B%22olapic%22%3A%7B%22olapic_specific_widget%22%3A%7B%22olapicWidgetID%22%3A%22722b0ca41ffa4219fd1d73777b82cb86%22%2C%22olapicZoneID%22%3A%22olapic_specific_widget%22%7D%7D%7D
Endless Energy
A revolutionary foam
How it works: Boost features thousands of visible energy capsules that store and unleash endless energy every time your foot hits the ground.
Ratings & Reviews
Terrex Agravic Shoes
is rated out of
5
by
40
.
Rated

2

out of

5
by
Trevert
from
Poor heel construction have found when putting on inner fabric squashes down very disappointed
Date published: 2017-11-01
Rated

4

out of

5
by
Fcolondon
from
Nice shoes
I like the design of the shoes, unfortunately the size are smaller than usual, I recomend the shoes but be careful choosing the size, an extra number will be fine
Date published: 2017-06-24
Rated

4

out of

5
by
Mary10515
from
Good shoes, very comfortable, nice colour but unfortunately not water resistant.
Date published: 2018-01-13
Rated

4

out of

5
by
OAQICI82Qb4IP
from
Great trainer
Great looking trainer, I would suggest ordering a size up from what you need or at least 1/2 a size as the trainers are a very close fit, I got the correct size for my foot and after a day of wearing them I could feel them pressing against my little toe could become an issue if I walk a large amount in them
Date published: 2017-10-26
Rated

5

out of

5
by
Mads0105
from
Fab running trainers
Felt weightless on my feet, excellent fit and would highly recommend
Date published: 2018-02-16
Rated

5

out of

5
by
contigo1
from
Great fit
Great fit to wear all day and for once the laces don't come undone
Date published: 2018-01-10
Rated

4

out of

5
by
Mauritzp
from
Too skinny! And the color is ugly
I usually can got even size 11. 12 is actually large for me, so 11.5 is perfect but this shoes made me feel too fat
Date published: 2017-12-05
Rated

5

out of

5
by
Ekocer7
from
Great
Great design super quality I like Adidas brand very much
Date published: 2018-03-29
Rated

4

out of

5
by
Ando83
from
Loved the look of this shoe
I was drawn to this shoe initially by the styling. Following some research I ordered them direct from Adidas uk, there were cheaper online stores at the time but the delivery and return costs were less favourable from these suppliers. Standard delivery was quick and packaging was good. I couldn't find a local high street store stocking Adidas trail shoes. I ordered half a size larger than normal based on what I'd read, this is about right for shoe length. I think they feel quite wide but not overly so for my foot which I'd describe as moderately wide. I have only worn the shoes once for a trail half marathon around undulating country side, I thought they felt light (despite what I'd read) and springy. Grip was good and they didn't feel clunky on the paved sections. I found it took me a couple of tries adjusting the laces to get a secure fit around the lower part of the foot, once right they feel good. About the laces, they do seem quite thin so I'm hoping they will last. The rest of the shoe look and feels like it will be extremely durable. Oh, in the flesh the styling is just as good!
Date published: 2017-10-01
Rated

5

out of

5
by
Mat127
from
Great trail shoe, found the agravic perfect for coastal trails.
my previous terrex gear has served me well for all my outdoor sports/pursuits.
Date published: 2017-04-11
%7B%22certona%22%3A%7B%22product2_rr%22%3A%7B%22count%22%3A%2216%22%2C%22query%22%3Anull%7D%7D%7D
Quem comprou este produto também comprou